NYC in June – 3 questions after 10 months in New York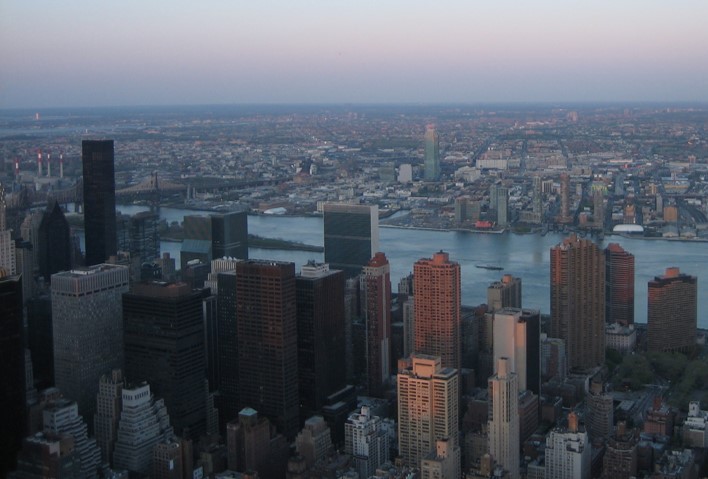 Question 1: What was your biggest challenge so far? And how did you overcome that struggle?
I would say speaking without accent was the biggest struggle for me. Since the day I came I did not feel comfortable talking in English, especially with people whom I saw for the first time (I was ok with others since they already knew that I'm a foreigner). I was convinced that speaking differently put me somewhere outside of the circle highlighting that I'm not from here.
I believe I almost overcame this challenge by now. I talked to different people about it and they convinced me that this is a fear I created myself and this is something not real. I was rightfully told that NYC is one of the most international cities in the world and almost by default everybody is expected to have an accent. Plus after a while I realized that everybody understands me and I managed to get what I was asking for.
Question 2: What was our most remarkable encounter in New York City? Did you meet anyone who has left a special impression?
Almost every day I meet somebody who is worth talking about. NYC somehow attracts people with lots of ambitions and inspirations. The most impressive people I've met so far were from a non-profit organization called United Way of NYC (
UnitedWayNYC.org
). My employer is a corporate partner of United Way of NYC thus I had a chance to participate in several events organized by this organization. The organization is all about supporting low-income New Yorkers.
Every single person in the organization is 150% committed to its vision and ready to contribute all their resources (time, skills, etc.) to make it happen. The way they understand the New Yorkers in need, the way they talk about it is very sincere and makes you want to contribute as well. I also saw lots of "clients" of the organization and their appreciation of the help they got from the organization. People from United Way of NYC are changing lives of thousands of people on a daily basis which seems truly impressive to me!!!
Question 3: What is you absolute favorite spot in the City which you visit with everyone who comes to visit? What makes this spot so special to you?
NYC is full of nice places to visit, my personal list with "must see" places is now several pages long Most of the places can be still found in one or the other tourist guide, however there is one spot which is almost never mentioned anywhere. This spot is Hoboken Ferry Terminal located on New Jersey side, 10 mins away from Manhattan via Path.
Hoboken Ferry Terminal has a similar "equity" as the Grand Central Terminal however due to the lack of tourists inside it makes you feel "back in time" instantly. Whenever I am inside the terminal, scenes from Titanic come to my mind. When I'm passing by it, I like to come inside and just spend 10-15 mins sitting on the bench and enjoying the untouched historical beauty (in reality, the beauty is touched since the terminal was recently renovated. However the renovation was done in a way that you do not notice it).
These were my answers to your three questions. If you have more questions for me, just fire away in the comments below. I look forward to your reactions!
There is more!
Read more at
"Best of Dreampions in English"