Anna's New York Blog in October/November – Election Time!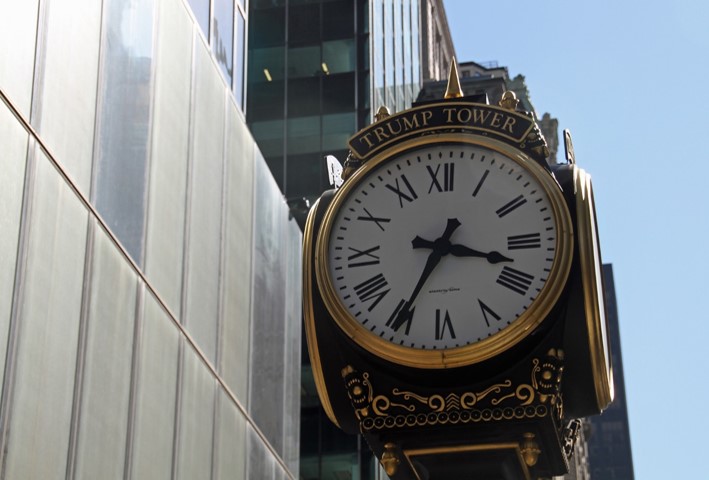 It did not take much time for me to decide the topic of my new post... Despite the fact that I have always been deliberately avoiding to read and discuss political news, there was no place I could hide from it this time.
Politics and the 2016 presidential election have been THE topic for the US – everybody is fully aware about what is going on, from toddlers to senior citizens. The news are being broadcasted everywhere – in sport bars, on TV in common office areas, on small screens in the elevator, on the subway train, etc. And when you try not to look at the screens, somebody will for sure talk about it around you. The whole election seemed to me like a well-orchestrated process with every single media platform being involved into it, and with every single person being engaged into it.
After living through the whole election process, I believe I got to understand American people/culture better and I also got to understand better the role politics plays for American citizens.
Politics is a huge educational machine: Even if people did not study micro-/macro-economics, geography, law, taxation, etc. at school – by listening to daily political news anybody can learn about it and understand more. The messages are conveyed in a very simple way and reiterated again, again and again.
Politics can help people to form their own point of view regarding different aspects of life: If there would have been no elections I am absolutely sure that most of the people would never think about certain topics (such as gun control, immigration law, optimal level of taxation, etc.) and would never have their own firm position on those.
Politics can either unite or separate people: America is all about networking and connections. If people are supporting the same party or candidate, politics can give them a great opportunity to connect. On the other hand, in some cases people will not talk to each other if they are of different political views. I was amazed to watch neighbors or colleagues stop talking to each other because they belonged to different political camps.
As for the result of the elections – this is not what I had expected. I assumed that if the election process was so well-prepared, results forecast would also be spot-on. I do have certain concerns about how the future of my Turkish-Russian family will look like in the US under the new president. However, coming from countries with presidents of a similar profile as the current President Elect for the US, my family concerns are obviously not as strong as for other people. Plus the whole situation is not something I can influence. So I will just keep monitoring how things will be shaping up.
Take care,
Anna