What is next after a successful professional sports career?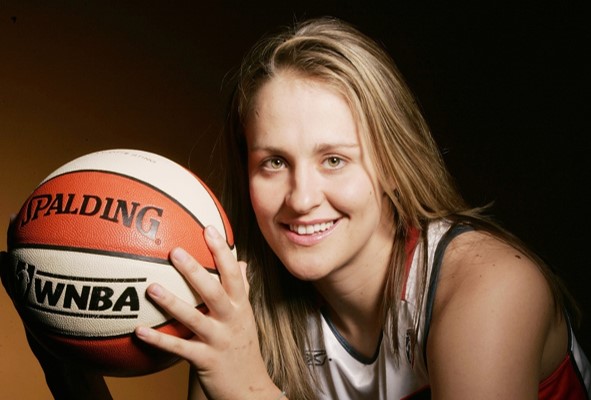 © Kent Smith
Retirement at 35 - what sounds like an unrealistic demand by European Socialists to improve unemployment statistics, is indeed the challenging reality for professionals in many sports. For everyone, there comes a time, when the body can no longer cope with the requirements at the highest sporting level and the shoes are hung on the proverbial nail.
But what happens next? Should you stay in your familiar environment to become a coach or a team manager? Should you commence or complete your studies and start working in a completely industry? Or is now - after many years of success – the right time to give something back to society and the sport that shaped you so well? Athletes are only one example of the various professional groups in which people feel the desire to support others on their way. But many wonder:
What specific experiences can I build on and who would be interested in my giving back?
Linda Fröhlich is one of Germany's best female basketball players of all time and she could live with her (first) dream for many years, making money with the sport she loved. After an excellent college-career at UNLV, she played professionally in the WNBA and in all major European leagues. After completing her playing career she decided to pass on her skills and experience to the next generation with the particular aim to assist disadvantaged children on their way.
The content that Linda teaches is based on her individual background as a basketball player. The principles, however, are generally applicable and are used by business people, scientists or artists in a similar way to help young people:
1. Transfer of skills
When Linda started her new life, giving individual skill training appeared to her as the best option given that technical skills had been one of her strengths as a player. It was straight forward for her to teach the skills that had made her successful to young girls.
2. Create opportunities
The word spread, demand grew and Linda quickly realized that her girls were in need of a platform where they could apply their new skills. They desperately lacked the necessary competition with other teams. So Linda added team trainings to her Skills Academy thereby offering the girls the opportunity to play together at tournaments.
3. Transfer your experience
Over her long career, Linda experienced many good times and some tough ones. It was a demanding school to go through. Overall, she played four seasons in the WNBA and nine years in top teams from different countries in Europe (among others Turkey, Russia, Czech Republic, Italy). Settling into new teams and coping with new teammates was a defining experience for her. Living in another city every few months and thereby learning at least fragments of a new language, gave Linda a special feeling of the diversity in our world - experiences she wants to share with her players who have rarely seen more than their home state California.
4. Individual support
Different people start their path to their personal life dream from very different starting points and therefore need support that fits to to their unique situation. Linda particularly aims to support girls with weaker financial and social backgrounds, in order to enable their participation in the academy. Sponsors and paying academy members contribute in a way so that financially disadvantaged girls can join, creating opportunities independent of the girls' social background. Moreover, some girls come with big problems into the academy: Often the parents are divorced or drug addiction in the family is an issue and Linda always offers individual support, if needed. Basketball itself becomes secondary, and the girls also get the opportunity to talk with teachers or psychologists.
5. Leveraging the network
In her playing days, Linda established such a big network in the basketball community that she can now offer her players a variety of options. Her Exposure Camps allow players to showcase their skills in front of university coaches who are out there searching for new talent. Seeing her girls move on with a university scholarship is Linda's big dream these days.
6. Transfer of values and act as a role model
Technical skills are needed for a successful basketball career, but most important for Linda is character building - the development and application of social values. She says: "I do not care whether a player scores 100 points, if it is a bad person. I believe that basketball helps the players to prepare for life. We promote and support that they become a better person through participation in sport. Something else is not acceptable for us."
These are 6 methods to pass something on to the next generation and help people on their way - which is the right method for you?
Continue reading:
Ana and Ayla take part in Lindas Exposure Camp. Read their first article here.
Read Simon Lizotte's
story
, how he came from Germany to star on the Disc Golf World Tour.
Who was a critical influence in your life and how did she/he help you? If you want to thank someone who has supported your way, feel free to leave your comment here: