Simon Lizotte: A great week in the desert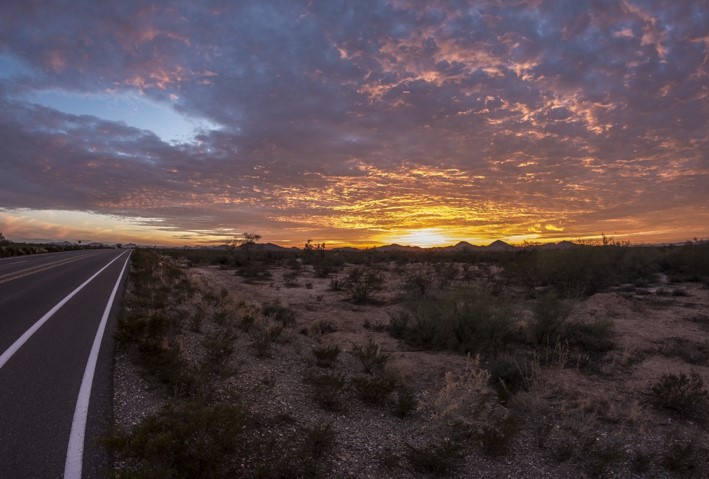 What a week it has been!
After improving from round to round and building confidence at the Disc Golf Gentlemen's Club Challenge in Vegas we headed to Arizona. We made our way through the desert to Phoenix and ultimately Scottsdale for The Memorial Championship. After placing third twice in recent years I have special feelings for the Memorial and apparently the tournament director's team felt the same way about me: They placed me on the lead card with Paul, Ricky and Eagle for day 1. And that is exactly where I stayed for four consecutive rounds finishing second – as you may know already.

What sounds like a start-to-finish, all-great disc golf performance did not feel like that to me, though. It all started off with a penalty stroke and a bogey on the first hole and I was not satisfied with my putts throughout day 1. But my drives were good and other players apparently faced their challenges as well allowing me to finish with 11-under-par tied for the lead with Eagle and Nate Sexton.

11-under sounds great, but Fountain Hills Park has pretty short fairways, so making par is not actually a good result. Same thing on Fiesta Lakes on day 2, a true "birdie-or-die" course. It feels like you just throw drive-putt, drive-putt all the time. That makes it pretty difficult to assess your own performance, as it comes down to just throwing far and hitting your putts. In the end, it is more how you perform relatively to your peers and how you cope with the weather conditions. We had wonderful sunshine throughout the week, but the wind made day 2 partially difficult. Still, with a 9-under par 47 I kept the lead after round 2 sharing it with Cale Leiviska.

Day 3 saw us on the more difficult Vista del Camino Park and it was just another somewhat weird round for me. It again did not feel like I played perfectly, but the scores remained good. My drives were pretty consistent giving me a chance for a birdie at almost every hole – if I just hit my putts more accurately, I sometimes thought. Still, no need to complain: Paul, Nate and I shared the lead after round 3 making up for an exciting final round, again at Fountain Hills Park.

No regrets!
It was a true back-and-forth with Paul and ultimately I came up one shy of his 187 tournament total. Would I have loved to win this disc golf tournament? Of course. Am I disappointed now that I came in second after leading for most of the Memorial? No way. I played four very consistent rounds. My drives were good, I gained further confidence and it felt great to be able to compete with the best of them again. Playing on the lead card with the top players every round definitely helped me to get back to feeling more confident and comfortable out on the courses.

All in all I am very satisfied with my result, of course. But special congrats to Paul for keeping it together and winning this event for the 5th time now. This is impressive stuff.

Great time at a great place
For me, it was a bit of a weird tournament: If you compare my results of the past two weeks in Vegas and in Phoenix you may think that I've improved a lot. But that is totally not how I felt. I was throwing great shots in Vegas but never really got rewarded for them. Those courses were just brutal to me. Throwing far almost felt like a disadvantage out there. The courses at the Memorial are a lot fairer when it comes to OBs around the basket. My game still didn't really feel well all week. But somehow my scores still ended up looking pretty good. I felt like the others were just struggling even more than I was.

Positively, my mental game is feeling stronger than ever and also physically I'm feeling great, possibly better than before my injury. Once I get my timing back I know I'll get some good chances out there.

Overall, I had a great time at a great place. The week in and around Phoenix was a little different for us this year. We stayed at a friends' place with his family. Possibly the two cutest kids I've ever met. So the time at "home" was always really fun. It wasn't the most convenient place for us to stay since we had to drive about an hour to every course and sometimes it took us 2 hours back because of bad traffic. But I am already looking forward to coming back next year. I've finished 3rd, 3rd and 2nd at the memorial now. One day I will win this tournament!

The look ahead
Our next adventure will bring us to the Grand Canyon for a couple of days and who knows what else. We will have clinic stops in Lubbock, Texas and Austin. There will be the huge music and film festival "South by Southwest" going on in Austin next week. We will probably stay there for a while and see what we can get ourselves into before we continue to the Waco Annual Charity Open in Waco, Texas for some more disc golf.

Just glancing out of the window, while I write this: Crazy how we've just left beautiful 80 degrees F (around 27 degrees Celsius) weather and now we are in the snow driving through Flagstaff. – Welcome to the desert

All the best to all of you and watch-out for my next video coming out on Dreampions this week.

Take care,
Simon


If you do not want to miss any videos or articles from disc golf pro Simon Lizotte and are also interested in other people, who (like Simon) pursue exiting life dreams, subscribe to our newsletter and our You Tube channel.