My bucket list for the next 20 years I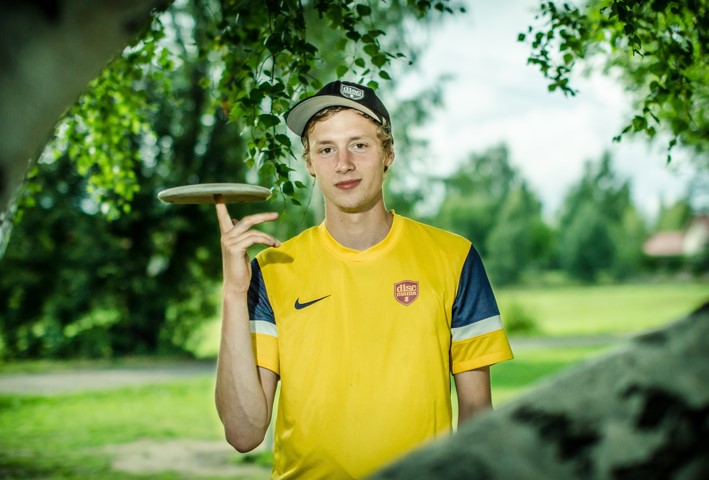 © Discmania
After my last post in which I looked back at the
emotional highlights of my young life
, I will be complicating things today, as I ask myself: What are the things that I would want to write about if someone asked me the same question about my life's highlights in 20 years from now. It is a kind of a forward-looking retrospect – others would simply call it a bucket-list. Anyway, here is my list of things that I would like to achieve and experience in the next 20 years:
Winning the world championships
It did not take long for me to decide about the number 1 on my list: Becoming World Champion has been my dream for as long as I play disc golf, so almost my whole life. I would like to become the first European Disc Golf World Champion, not only for myself, but also as an inspiration for all the other European players. I would love to prove that I can win in our sport despite the current dominance of the US players. And, of course, I hope to achieve this goal for all the enthusiastic fans in many European countries, for whom this title would be a big deal, and for my sponsors for their great support in the last years. Personally, I would dedicate the title to my father, who has been my coach for many years.
Somehow, this World Cup title is not just a dream for me – I cannot even imagine to look back on my life without having achieved this goal. I know that I have the mental and physical ability to play a perfect week of disc golf, which would be needed to win the title. Not making it would feel like I missed something and did not use my opportunities well enough. It is in my hands, and I would be really disappointed about myself, if I could not win it because I was too lazy and did not train enough.
Currently, what I lack most is experience. So far, I have only participated in two world championships and it is, of course, not a tournament like any other. However, the successes in 2016 before my injury have already helped me a lot. To win tournaments, to stand the pressure or even to see that I can beat the best Americans, like Paul McBeth, on a good day – these are all important experiences that give me the confidence that I will reach the number 1 on my list.
A Sports Car
The next dream is probably not missing on any bucket list, at least not for men. For me it is still awkward, because I cannot really explain the background of this dream. You should know that I have never bought a car. I have been driving since I was 18, but so far I did not need my own car. At home in Bremen I can always borrow one from the family, and on the tour I do not need one.
Still, I have this dream: I fancy a fast sports car. It may not be rational, but somehow I feel that if I buy a car one day, it will be way too expensive. Maybe this is about my ego or perhaps I just like to go fast, it is not really clear to me. But when I think of cars, I always see myself sitting in a nice sports car. The brand is actually secondary. The main thing is that it pushes me nicely into the seat when I accelerate. Sometimes also boys just want to have fun!
A fun competition with the Javelin olympic gold medaillist
Now something surprising: I would be glad to do a competition with Thomas Röhler, the olympic champion in javelin. In the competition, we would compete in disc golf, Javelin and perhaps other disciplines. Thomas and I are both sponsored by Discmania, we regularly exchange mails and I know that he likes to play disc golf. Conversely, testing my talent in throwing the javelin would be extremely cool. No idea how to score a point or what other sports we could still try. But it would be fun and could also be a great event for the fans.
So, Thomas – if you read this, let's talk!
Please continue reading here:
The next 5 dreams on my bucket-list